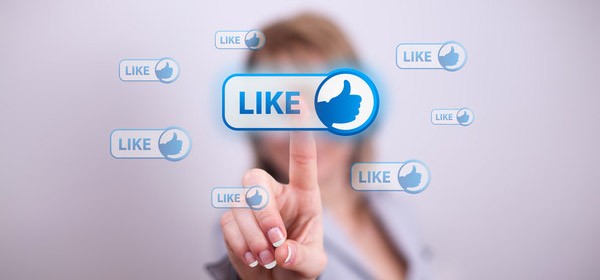 Social media is one of the latest online trends today and almost every internet user is more likely to have an account at popular social networking sites like Facebook and Twitter. These sites were initially created to bring people together so they can keep up with what's going on with each other's lives. What surprising though is that it has transformed into a very useful and efficient tool not just for searching old friends and colleagues but also for more qualified and potential employees.
The power of social media
Now more than ever, companies are using the power of social media in hiring new workforces and in the past few years it has been proven as a more viable method for recruitment. It has reformed the staffing process and made it into a more interactive and personal way for employers to approach applicants instead of the straightforward collection of resumes.
Social media is now widely used by headhunters for probing job applicants and even as a way for them to communicate with potential employees. It has optimized the recruitment process as it allows them to access a breadth of untapped talent. Traditionally, employers used to search for candidates who have the qualifications and credentials to take the job. Now it has been changed into a more effective yet complex process of attracting the more competent ones through social media platforms. Since it is a network, they can also connect with people who have more qualified skills but have not submitted any application. This means they are not just finding those who are already interested with the position but those talented candidates who might be interested and have more to offer for their workforce.
Social networking sites have an unexploited number of employment-eligible people and if used effectively, employers can find the best recruits. It creates connections to both the employer and the potential employee. Aspirants no longer need to have a referral in order to get interviewed because using social media sites can give them that much needed information which is directly provided by employers.
Top social media sites for recruitment
Building a business connection with a pool of skillful and talented individuals paves the way for a more positive result in getting the right people for the job. It lowers the attrition rates and lessens the occurrence of getting the wrong staffs. Here are the top social media sites that are preferred by most recruiters:
Facebook

Most employers make use of Facebook's Page feature where they can put all the information about their company and other activities that they want to share online to users who become fans of their page. This is also a highly effective venue to post any openings. The secret however to get more responses on this social networking site is to generate more likes on the page to make it viral.

Twitter

Tweets coming from this social networking site can also be very effective in promoting job opportunities or updates about the company. And even though a tweet is limited to a 140 characters, it can be broadcasted widely thanks to retweets that can be done by the followers of that account. The key to getting more retweets or RT's is to build up your number of followers by making updates frequently and posting interesting information to generate more publicity.

LinkedIn

LinkedIn is somewhat similar to Facebook but the difference of this social networking site is that it is more focused on business and instead of adding friends you are adding "connections". This is a social site where you can link to members that have the same preferences or job history. It allows users to post job advertisements and the more connections you have in your network, the more exposure you will get for your posts. Experts also say that users tend to respond more in LinkedIn because it is primarily business oriented because this is mostly their purpose for joining the site.
There's no doubt that social media in recruitment has proven to be efficient platform in the world of recruiting. Promoting career opportunities to potential and more qualified job applicants are now much easier as this new innovation has changed the way employees are evaluated and hired. Headhunters now more than ever are dependent on social media for engaging with potential employees and in the end get the best and most qualified person to take the job opening that they have. With the right technique, it can be both beneficial not just to employers but also to job applicants as well.