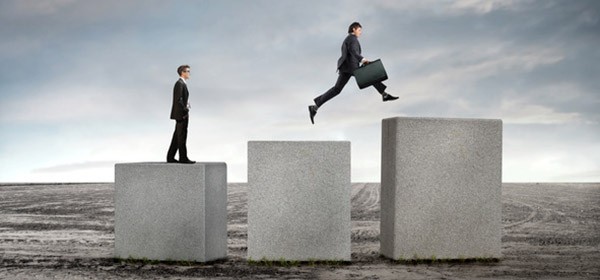 It's a brand new year and if you're planning to do a career move then it's time to know the current developments in the world of recruitment in order to be successful with your employment goals.
Let's take a look at the trends in the job market for 2014:
Social media
It was in 2013 when recruiters started to take notice that social media is the key to finding top prospects that are still passive in applying for job. These are individuals who don't have the time to update their resumes and still not keen on seeking new employment opportunities. This 2014, more and more employers are starting to take notice of these social media profiles as the more viable way to hire more qualified candidates.
Increased competition
There will certainly be an increased competition not only between applicants but also between recruitment firms and companies. We've witnessed a slowdown in this sector for the past few years but current economic developments are promising more job openings and employment thus the strong demand for an efficient workforce to fill-in these vacancies.
Video interviews
What used to be a taboo in the recruitment process is now an accepted method for hiring new employees. With internet access being available almost everywhere, live video interviews is already considered by a number of recruitment firms and corporations as it offers a more practical way to process job applications. It saves time and it increases efficiency for both the applicant and the employer.
Remote job positions
A lot of people are now shifting to home-based jobs for the reason that it's more economical and more practical. This is true not just for employees but for employers as well. This is because it is easier to find more qualified candidates especially for job positions that are not location-dependent. Payment of wages is not an issue anymore since there are a lot of payment methods that are accepted globally. This however is only applicable for jobs that won't require employees to report to a physical office. A home-based setup dramatically reduces the costs for both parties and produces better results.
Referral programs
It was proven that referral programs are more effective in finding more qualified candidates current employees are more credible sources of recommendations. It makes the process of recruitment a lot faster while keeping the retention rates high. This can also be linked to the usage of social media since it is now easy for employees to build a network where they share the same skill sets and talents. This is where they can post job openings or announce referral programs from their current companies which then can be easily picked up by users within the same network.
Mobile platforms
The rapid increase of mobile devices like tablets and smartphones has paved the way for the creation of mobile platforms where applicants have easier access to job openings and an expedited process of submitting applications using their gadgets. This optimized platform will continue to grow and make job applications a lot simpler than the current process. It won't be surprising to see a lot of apps this year wherein users can easily find job openings and submit their resumes on their tablets or mobile phones.
There's no doubt that the world of recruitment will be fiercer and more interesting this 2014. If you're planning to make a career move then do keep in mind of these trends to keep abreast of the latest in the job market.