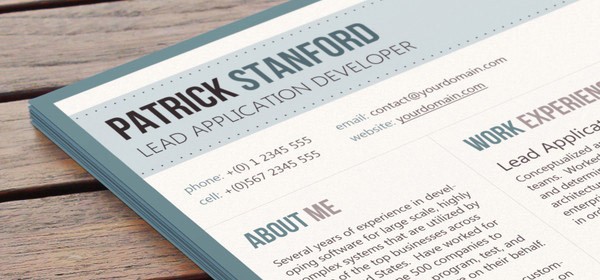 Is your career history giving you a hard time writing a good resume? Having a bad or an unimpressive career history can certainly put you into a tough challenge.
Here are some of the most common career history problems that could bother job applicants:
They've been unemployed for too long
They've already been employed too many times
They are too old for the job
They have no relevant work experience
They're trying to change careers yet their previous experiences are not related
So how does an applicant solve this dilemma? It might be helpful for you to follow these tips in order to write an impressive resume even though you have an unimpressive work history:
Know your objectives. Before you write that resume, you need to have a clear idea of what your objective is as this will be the basis of your writing your resume and in the long term, your future job. Ask yourself what profession would you like to pursue and what field of work would you like to be in. If you are not able to clearly set your goal then your resume simply won't have any focus. Your resume must should be able to convey your objectives if you don't want your resume to easily end up in the trash bin.
Determine your target reader.At this point you need to think of the person who will be reading your resume. Knowing what they are looking for in job candidate is very important. Identifying the possible challenges that are soon to be faced with the position that you are applying for can give you an idea on what to put in your resume that will make you an indespensable candidate. Find out what they badly need so you can write a resume that puts a highlight on how you are the best person to give them that necessity. This is a very effective way to make your troubled work history an irrelevant factor since you have proven to them that you are a good investment.
Define your competition. Knowing your competition and their advantages over you is necessary if you want to survive this tough job market. But that doesn't mean that you have to look at the resume of very person applying for the same position. What's important is that you are able to clearly define the most valuable skills and abilities that the other applicants have for that job you are also applying for as this will be very important for the next step.
Identify the setbacks.This is the part where you need to focus on the problems in your work history. You may not have noticed it but going through the first 3 steps have given you a clearer picture of what these problems are. It could be the length of your unemployment period, the unrelated experiences or your age. If you have something missing in your educational requirements or qualifications then make sure to identify them because the next part is where we are going to find the solutions.
Think creatively.Your resume is your very own marketing document which means that you need to be very efficient in selling yourself to recruiters. It  needs to be well-created in terms of contents, design and structure. Anything you put in this document should be true but with a creative approach you can market your resume with a good format and content that will make you more attractive in relation to your career objective. The goal is to have a resume that can put a good focus on your unique skills and abilities that are very hard to find.
Reformat your resume. The way you market yourself is the key to make your strengths outshine your weaknesses. Remember what the possible reader is expecting from a good candidate and take into consideration about your competition and your setbacks. Once you have all weighed this down, begin writing your resume. Reformat this document in a way that your skills can be used in the position that you are applying for while taking out the focus on your bad career history. With the right use of words and self-marketing strategies, you can put a lot of emphasis on the pros that will make the cons irrelevant.
So if you find yourself struggling to write your resume because of your troubled work history then simply follow these steps and you'll surely find a way to make these issues a non-issue.