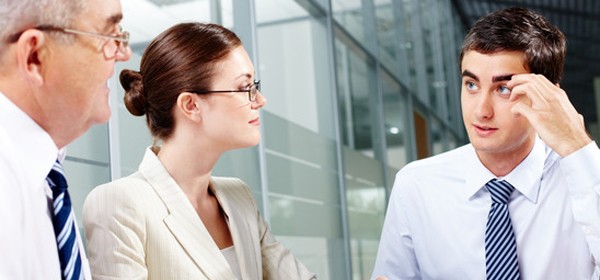 So your time at college has finally came to an end and now you're ready to hit the job market? Well, in today's economy, you'll find that new graduates still face quite a bit of competition when it comes to getting their foot in the door. Companies are hiring, but one must be prepared and on their toes in order to compete with the dozens of other applicants who are seeking the same position. That first interview out of college can often be nerve-racking, as it feels like so much is riding on its success. Fortunately, it doesn't have to be this way. While there can never be any guarantees of success, there are a few things you can do in order to greatly increase your chances of landing the position.
Know What The Company Wants
So many people simply flood companies with applications without really taking the time to read over the requirements of the positions to which they're applying. Knowing what the company expects of you will help for you to prepare for the kinds of questions that will be asked. This will make you look more professional and competent when compared to a large percentage of the competition who will simply not be prepared for such an interview.
Wake Up Early and Arrive Early
Nothing makes being nervous worse than the feeling of being rushed to do something. Because of this, you'll want to leave yourself plenty of time to prepare the morning of the interview and to get to the site. You should wake up a couple of hours before the scheduled time and get to the company's address at least a half hour before the interview. This will help for you to settle down and look more composed during the questioning phase.
Follow Etiquette Rules
You've probably read those articles where hiring managers discuss the worse breeches of etiquette they've seen from applicants during an interview. Well, you'll want to avoid those as well as the most common ones too. This includes doing things such as answering your cell phone or getting up and going to the restroom mid-interview. Instead, be sure to shut off or simply leave at home any tablets, devices, or phones you may have, and stop at the restroom twenty or so minutes before the interview. Dressing appropriately is also important. You don't want to be seen wearing shorts and a t-shirt to a serious interview.
Never lie. But Remain Confident
Being caught in a lie will destroy your chances of being accepted at a company and could blackball you from applying there ever again. So you should always remain honest and up front about your academic record and achievements. At the same time, you should be proud of your accomplishments and willing to discuss them in detail. Just don't make it a habit of bragging about things that the interviewer hasn't asked about first.
Above all else, remember to smile and have a positive attitude. While you may not get that first position, the interview process is a great experience from which you can learn many different things. So take the time to prepare, but also enjoy your new experiences as these will remain with you for the rest of your life.