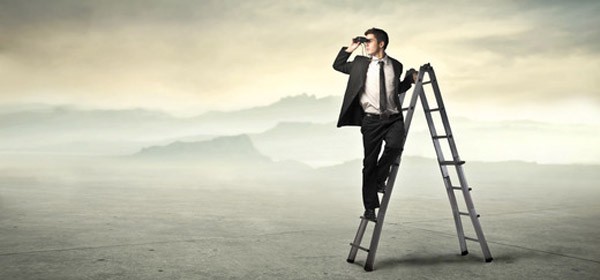 Looking for a job? There's no need to buy a newspaper just to see the classified ads because the internet is all you need for job hunting. In fact, it is now considered by many as the ideal platform to find job openings.
The old method
Before, the opportunity used to be limited to newspapers and the like but the disadvantage of this is that it can be a very long process for processing your job application. First you need to browse through the pages of classified ads and find the one that suits you. Then you need to create a resume and send it via mail which usually takes a few days before it reaches the employer. That alone doesn't give you any guarantee of being hired since it needs to be evaluated and reviewed by recruiters making the process longer and time consuming. And if your mail doesn't arrive on time then expect it to be landing on the trash bin or worse, the paper shredder. Imagine wasting all that time and money just to search for a job only to end up with another failed application. But thanks to modern technology, the tedious process of job hunting is just a thing of the past.
The new and fast-paced method
With the internet, the process of finding employment is as easy as a few clicks of a mouse. Job search sites like JobsDB, Jobstreet and Monster makes the course of job hunting dramatically more convenient and opportune. All you need is a computer that has an internet connection and you can have access to the latest openings in the labor market. Career minded professionals seeking employment can look at the thousands of openings that are posted by employers on these websites. These search portals are very efficient tools not just for job applicants but for employers as well. Instead of waiting for snail mails to land on their desks, recruiters now rely on the online applications that are sent by aspirants in order for them to find the best candidate for any job openings that they have.
Customized career search
You can easily tailor the search parameters so you can get results based on your preferences. Its major advantage is that it provides enormous flexibility for those who are aspiring for a career in a specific field. Let's say you want to be a chef. This means you can search for job openings under food services to get results based on your career inclination. But if you want to be more specific then you can take advantage of the customized search features. Alternatively, you can also filter out the results based on:
Job category
Employer
Location
Experience
Salary
Better results, more opportunities
The advantage of using online job search sites is that you can get more tailored results in a short span of time. It saves you from the tedious process of looking for job opportunities that are only limited and are sometimes outdated. Since information is easily transmitted online, you can get updates on the latest job openings and send your application instantly. The global reach of the worldwide web has also given opportunities for jobseekers to find a career abroad which is usually more promising and financially rewarding.
Resume building made easier
Modern technology has also allowed users to build their own resume for recruiters to peruse and evaluate. Most job search sites allow their members to post their own resume online so it can be seen by potential employers. Aside from putting all the important details about yourself, you also need to be creative in presenting your credentials. This is where you can make use of CV design service to build a very presentable document that will easily catch the attention of headhunters. There are plenty of designs to choose from so all you need is to select which layout matches your preferences and you can get your high quality resume in no time.
It cannot be denied that finding a job nowadays can be very difficult especially that the global economy is slowing down and if you choose to use the outdated method for job hunting then you are most likely going to be left out in the competition. This is the best time to make use of these free online tools and resources to your advantage. Various online career search websites have expedited the entire process and both employers and applicants are now enjoying the benefits.
So are you still waiting for that big break in your career? Maybe all you need is to use the internet to find the answers. The next big opportunity might just be waiting for you online!